Carol Lawrence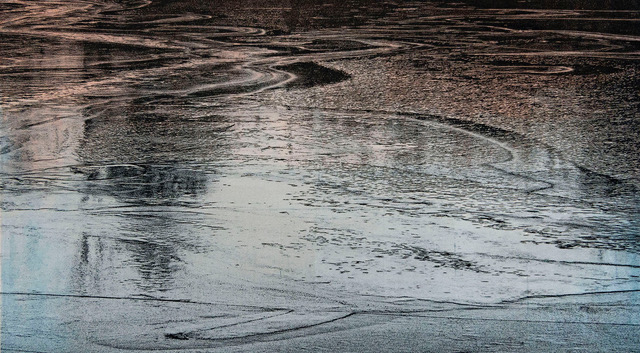 ---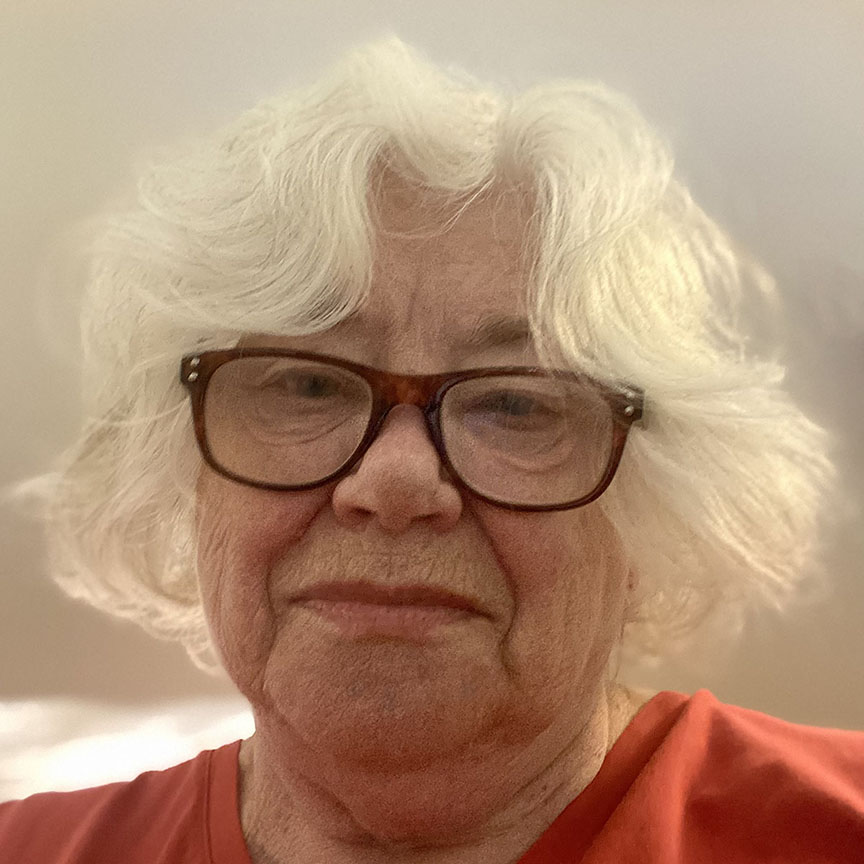 Carol Lawrence interprets images from nature in photographs, prints and
sculptural boxes. Her quiet pieces invite the viewer to pause and appreciate more deeply the irreplaceable beauty of the world.
Images focus on the landscapes in fog, water patterns, slow-moving people and animals, and the intimate beauty of plant and flower details.
A current favorite printing method is image transfer onto hand-printed and accented akua ink layers. Two recent portfolios of image transfer include
Water and Ice,
which explores ice patterns formed at a nearby pond, and
The Tulip Series,
which uses damask drapery as a background for reclining tulips.
The sculptural boxes derive from the traditional craft of hand bookbinding, breaking from the book form into containers for portfolios or for personal storytelling. She begins with an idea that is developed in book board, then covers the form with images and type on book cloth. One story box, the Typewriter vs. the Sewing Machine, explores the trade-off of practical work as a typist to the exclusion of creative work in stitching.
Always interested in exploration, she begins with something ordinary and plays with possibilities to create something intriguing. Experimenting with sheets of mica, she developed Japanese style boxes for solar lanterns. Exploring the three-dimensional form, she has developed a series of memorial boxes and slip cases using hand-printed photos and papers.
Website:
www.CarolLawrenceCreative.com
Instagram:
CarolLawrenceCreative